2014-2015 Theater Department Season
Tickets for all Theater Performances:
$14: Adults
$10: Seniors 55+, Children 13 & Under, Non-Mt. SAC Students w/ Student ID
$6: Mt. SAC Students with Mt. SAC ID
Unless otherwise noted, Theater Department shows are not recommended for children under the age of 8.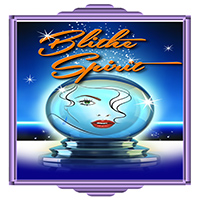 Blithe Spirit
by Noel Coward
Directed By Christine Cummings
Considered Noel Coward's masterpiece, this classic comedy has charmed audiences since its debut in 1941 with a mix of clashing personalities, feuding spirits, and haunting surprises. While researching the occult for his new novel, novelist Charles Condomine hires an eccentric medium who, during a séance, inadvertently brings back the ghost of his first wife, causing havoc for the novelist and his second wife.
Venue: Sophia B. Clarke Theater
Showtimes:
Thurs., Oct. 16, 2014 at 8:00 PM
Fri., Oct. 17, 2014 at 8:00 PM
Sat., Oct. 18, 2014 at 8:00 PM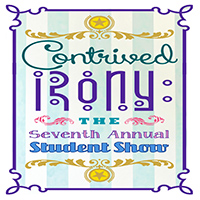 Contrived Irony:
Seventh Annual Student Written and Directed Show
Production Coordination By Richard Strand
An evening of eight short plays, written and directed by Mt. SAC students, exploring themes ranging from the fragmenting of a personality to the unifying spirit of a cuddle puddle. This year's contributors are Amanda Alvarez, Daniel Barton, Jessie Daniels, Mykel Montes, Bonnie Pang, Brian Peck, Andie Prandini, and Sean St. Onge.
Venue: Studio Theater
Showtimes:
Thurs., Dec. 4, 2014 at 8 p.m.
Fri., Dec. 5, 2014 at 8 p.m.
Sat., Dec. 6, 2014 at 8 p.m.
Sun., Dec. 7, 2014 at 2 p.m. - Matinee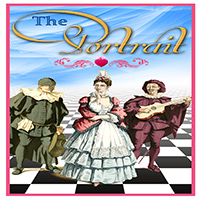 The Portrait
By Flamino Scala
Directed By Dennis Cockrum
From the body of work by Sixteenth Century Italian actor and playwright Flamino Scala, The Portrait is a Commedia dell' Arte romp of mistaken identities, cheating lovers, conniving con artists, wily servants, and foolish braggarts. Set during the Renaissance in Italy, every man in town is lusting after the beautiful actress Vittoria, lavishing her with gifts. But when playboy Oratio mistakenly gives her a locket with another woman's picture in it, you can be sure that there's going to be trouble.
Venue: Sophia B. Clarke Theater
Showtimes:
Fri., Apr. 17, 2015 at 8 p.m.
Sat., Apr. 18, 2015 at 8 p.m.
Sun., Apr. 19, 2015 at 2 p.m.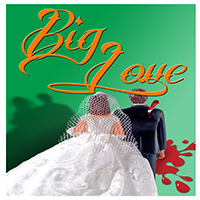 Big Love
By Charles Mee
Directed By Matthew Kellen Burgos
In playwright Charles Mee's contemporary adaption of the Greek Tragedy The Suppliants, 50 sisters annihilate a quaint Italian villa when 50 brothers attempt to force marriage on the unwilling betrothed. Helicopters, saw blades, and a chainsaw all play a role in this wild and unique adaptation.
Venue: Studio Theater
Showtimes:
Thurs., Jun. 4, 2015 at 8 p.m.
Fri., Jun. 5, 2015 at 8 p.m.
Sat., Jun. 6, 2015 at 8 p.m.
Sun., Jun. 7, 2015 at 2 p.m. - Matinee